With the winter holidays upon us, it can only one mean thing: A new year is right around the corner. As restaurant owners and managers begin planning their strategies for 2016, it can be wise to sit back and consider the trends likely to impact this industry in the new year.
Certain companies might fare better than others simply due to their business models. Restaurant Business Online noted the fast-casual segment is projected to gain five share points on quick-serve restaurants, with customers preferring build-your-own concepts. However, restaurants that don't necessarily fall into this category can still benefit from maneuvering sales and marketing strategies so they align with the industry trends most likely to impact the restaurant world in 2016.
Waste reduction
At the top of just about every managers' list is the need to reduce food waste in the industry as a whole. Not only does reducing food waste make restaurants more efficient, thereby necessitating less inventory to purchase, this can also boost revenue. Although the country is nearing a complete recovery following the Great Recession, many business owners and customers are still focused on saving every last penny and making the most with the available resources.
As the price for proteins continue to rise – with no end in sight for the near future – many chefs and restaurant managers are beginning to realize the benefits for more of the under-utilized stewing cuts, organ meats and bottom-feeder fish types. However, this waste-reduction method has also moved beyond the center of the plate, as many chefs and cooks attempt to completely eliminate any sort of food waste whatsoever.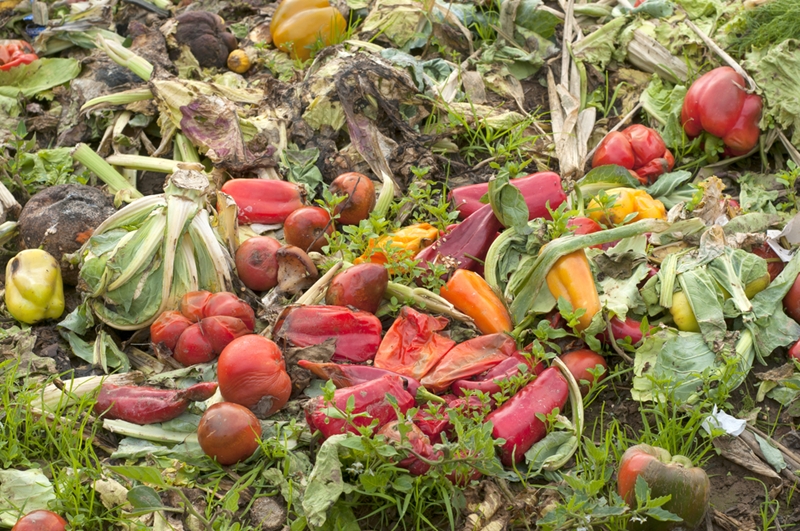 With the U.S. Department of Agriculture establishing new standards for food waste reduction goals, more restaurants will be tasked with attempting to do as much as they can to greatly diminish the amount of discarded food. By working with an organization of nonprofits, private sector enterprises and a mix of local, state and federal governments, the Department of Agriculture, along with the Environmental Protection Agency, are calling for 50-percent reduction in food waste by 2030. With 31 percent, or roughly 133 billion pounds of food lost or wasted in the overall U.S. food supply available to retailers and customers, this reduction could create an additional 75 billion pounds of food for people all across the country.
"The United States enjoys the most productive and abundant food supply on earth, but too much of this food goes to waste," explained U.S. Secretary of Agriculture Tom Vilsack in a press release. "An average family of four leaves more than two million calories, worth nearly $1500, uneaten each year. Our new reduction goal demonstrates America's leadership on a global level in getting wholesome food to people who need it, protecting our natural resources, cutting environmental pollution and promoting innovative approaches for reducing food loss and waste."
Evolving flavor profiles
As noted in the Technomic blog, many chefs and restaurant managers have noticed the impact of adding a bit of Sriracha sauce can mean to creating an instant ethnic flair to otherwise bland meals. After seeing how well customers have embraced Sriracha, many chefs and cooks will be on the look out for the next hot item with assertive flavors that can be used in a similar fashion. As Technomic noted, Korean gochujang, Southeast Asian sambal and the Indian ghost pepper are all top bets for which regional spice will be on everyone's menu in the near future.
Further, many chefs are now taking advantage of the shift to using smoke and fire in dishes, such as charred or roasted vegetables, cocktails using smoked salts, ice or syrups, and desserts with burnt-sugar or grilled fruits. As customers' flavor profiles shift, restaurants need to be ready to pivot to match expectations and provide offerings in line with what people are craving.
Supply chain modernization
Not every new trend in the restaurant industry focuses primarily on the final end product that ends up on the plate the wait staff serves to customers. Indeed, one of the most pressing concerns for restaurant owners and managers is finding a way to optimize, modernize and protect the supply chain. Climate change, mutating pathogens and rising costs are all disrupting normal supply chains, forcing restaurants to find new distributors and spend additional resources ensuring the safety and freshness of the products from these vendors. No longer can owners and managers simply rely on a single source, since too many factors are contributing to create gaps or losses in the supply chain.
"Customers are demanding fresher food that's been locally sourced."
As Technomic noted, a vicious cold streak in Florida this year froze oranges and caused the cost to skyrocket. Similarly, the recent avian flu epidemic led to an egg shortage, which drove up the cost of this crucial cooking ingredient. If hit unexpectedly with a problem like this in the supply chain, restaurants can see their operating costs surge overnight, leading to a major hit to the budget.
Further, customers are demanding fresher food that's been locally sourced. For restaurants that rely on a distribution system based on long shelf life, large delivery shipments, centralization and consolidation, restructuring the supply chain to accommodate fresher and locally-sourced foods can be a logistical nightmare.
Expecting the unexpected
No matter how carefully a restaurant owner plans for the trends likely to impact the industry in the coming year, there are always unforeseen events that will shake things up. Whether it's an E. coli outbreak that needs to be contained or dishonest employees taking advantage of a generous owner, there are too many unexpected catastrophes can that arise at anytime and threaten a restaurant's business.
By partnering with McGowan Program Administrators, insurance brokers can team with industry experts who have the experience and knowledge to ensure stores get the unique restaurant umbrella insurance they need. With so many other potential problems to be on the look out for, restaurant managers and owners can focus on serving quality food and let McGowan worry about expecting the unexpected.